Grand Slam for Polar Light Technologies at DI Impact Summit Pitch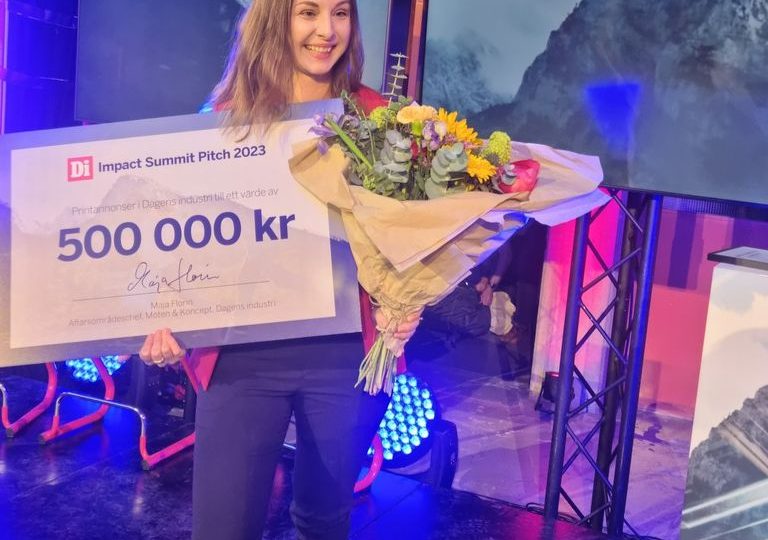 DI Impact Summit pitch celebrates Sweden's most innovative impact company and after a pitch by
CMO Nathalie Elsässer Polar Light Technologies took home both prices.
As one of six finalists Polar Light Technologies took to the stage on the 24 th of May at DI Impact
Summit Pitch. The competition aimed to find the most innovative and impactful player amongst
Swedish start-ups and scale-ups and although the competition was fierce, with players ranging from
markets within green steel to new methodologies of finding breast cancer, Polar Light technologies
took home not only one but both prices at the awards. Pitching was Polar Light Technologies' CMO
Nathalie Elsässer.
"We are thrilled to get this recognition. Polar Lights' technology is a key enabler both for new applications such as smart AR glasses that actually look like a normal pair of glasses and the green transition of the display industry with significant cuts in both energy and material consumption. And we are very happy that we get recognized for our high-set goals and hard work to transform the display industry", says Nathalie Elsässer, CMO at Polar Light Technologies.
The price consists of 500 000 SEK in marketing at Sweden's most prestigious business newspaper, a scale-up accelerator and an expansion package focused on the US.

"The timing of the win and the content of the package could not be better. We are just opening our
seed round and we are planning to expand our marketing efforts towards the US this autumn. This
will be a significant boost going into the summer", Nathalie Elsässer continues.

To learn more about Polar Lights' technology and our aim to disrupt the display industry contact:

Nathalie Elsässer
Nathalie.elsasser@polar-light-technologies.com