microLEDs
MicroLEDs are small LED's (light emitting diode) that roughly range from 1 to 100 microns in size. With such a small size and being self-emitting, they have high potential to become the next big thing in the display industry. Promising to deliver high contrast, wide color garment, high brightness all while being very energy efficient.
sasd
The Polar Light microLED
Stemming from years of research from Linköping University on semiconductor materials, Polar Light Technologies targets the obstacles with current µLED industry standards with our novel monolithic approach. With a bottom-up growth process using our MOCVD manufacturing facility we can produce a µLED with exceptional qualities at a sub-micron size. Thanks to our pyramidal design, we simplify integration and improve performance.
sdsdasa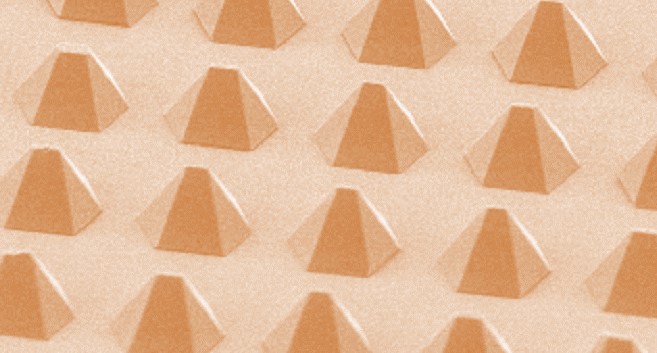 Other applications
Even though Polar Light Technologies focus is at micro-LEDs for AR, the technology itself have properties which makes it interesting for other applications. Optical interconnects are one, quantum cryptography another.